Liquid Sun® by Vani-T® – The Celebrities Choice
Vani-t offers 4 totally unique 100% natural and organic cosmeceutical formulas. Vani-t's professional tanning range is loved and requested by A-list celebrities,beauty editors and tv shows around the world for its famous just off the beach glow. It has recently been voted best sunless tanner in Marieclaire magazine. It has also been featured on Xposé and Ireland am.
As a Vani-T trained expert in spray tanning and to back it up I have undergone vigorous training in this area. So this combined with the perfect tanning solution ensures your best sunless tan ever will happen at the newly designed spray tan room which is designed for your comfort only at Brows To Nails Beauticians Claremorris County Mayo.
The Rolls Royce of tanning, Liquid Sun original provides a deep, honey-dipped glow with potent age fighting, skin firming and cell rejuvenation properties – all in one innovative product.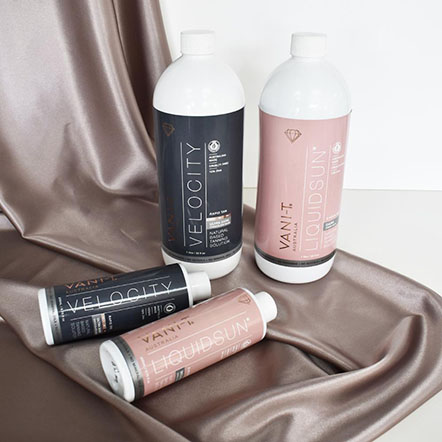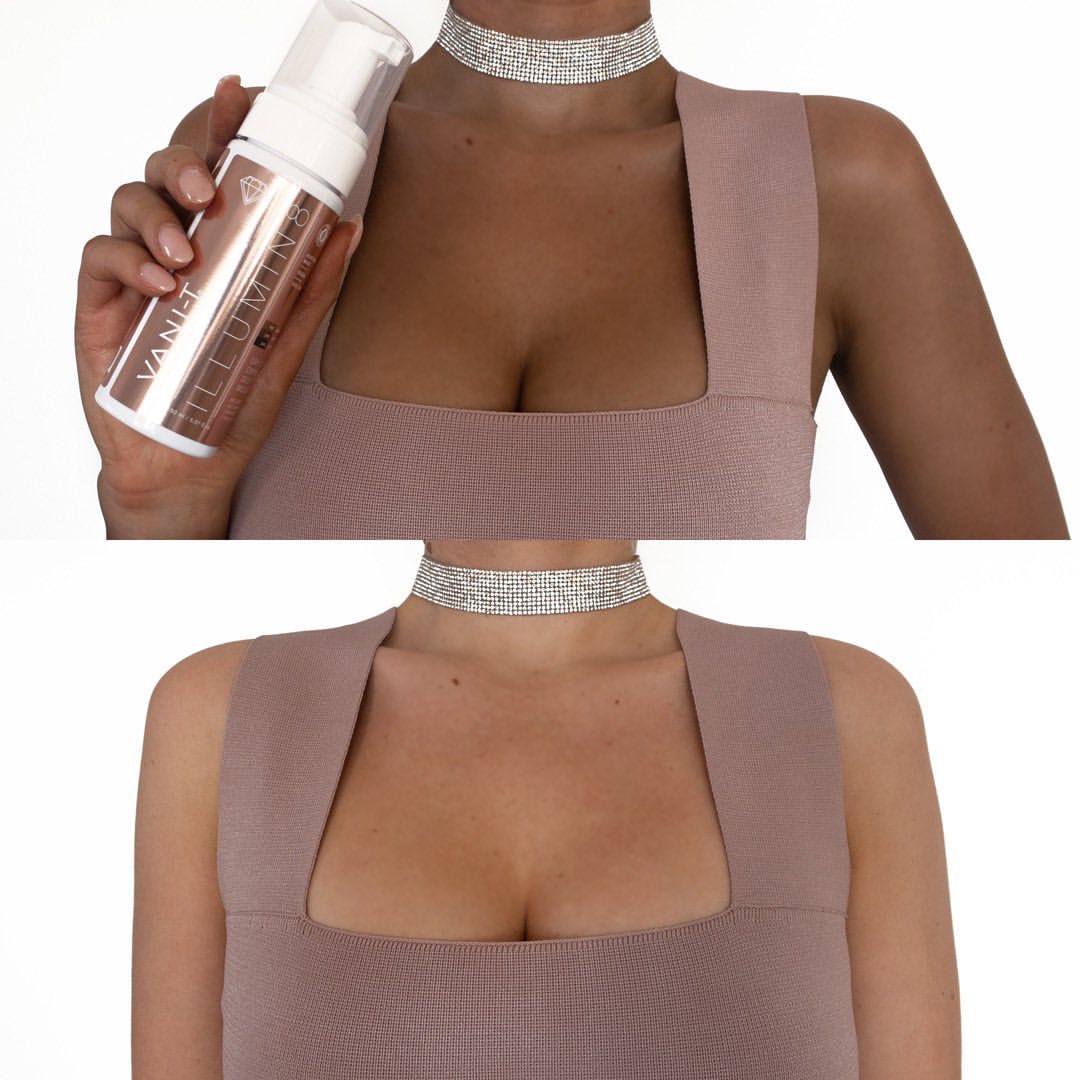 Flawless, long-lasting and true to life, it's the new revolution in tanning
World's First RAPID Tan with Certified Organic DHA & Quad Bronzing Technology
Ecocert Approved DHA (certified organic)
Quad bronzing technology – uses 4 bronzing ingredients for a deeper, darker looking tan
Transdermal delivery – unique blend of ingredients provides fast acting tan (1 – 4 hours) and guaranteed perfect fading
Certified Organic Aloe Vera Extract – moisturising
Quandong Extract – rich in Vitamin C, diminishes appearance of fine lines and wrinkles
Australian Kakadu Plum Extract – offering 50 times the Vitamin C of anything else known to man, it offers intense anti-oxidant, anti-aging and collagen building properties
Cehami – an indigenous Australian botanical which has been used for centuries, and is scientifically proven to contain unprecedented skin renewal, hydrating and anti-inflammatory properties, for younger, healthier looking skin
Vitamins A & E – anti-oxidants
Odour inhibitor from essential oil blend
Care Guide
Thoroughly exfoliate the night before.
Any hair removal to be done 24 hours prior.
Shower just prior to your session if possible.
Wear no moisturiser, deodorant or perfume to your session, and wear dark loose fitting  clothing afterwards.
Do not shower or exercise for 8 – 10 hours after your tan. 2 hours for express tan.
Use an SLS free body wash, and avoid anything which may exfoliate your skin such as long, hot baths, exposure to chlorinated water, or exfoliating gloves or sponges.
Moisturise, moisturise, moisturise for maximum colour retention.
Use in conjunction with Vani-T's innovative 99% natural based skin wear range for perfect results.