HD Brows is the unique, seven-step eyebrow shaping treatment that focuses on design. It involves an innovative combination of techniques, including tinting, waxing and threading.
Your eyebrows are a vital part of your personality. Not only do they frame your face, over 70% of your facial expressions depend on them. And that's why the right brow shape and colour… can take years off you.
As an official HD Brows salon, Paula Glynn HD brow specialist has the expertise to study the shape of your face and recommend the perfect brow design for you. Paula as a professional HD Brows stylist will perform a procedure, transforming your eyebrows into the shape you have always dreamed off.
Demand for HD Brows is growing at an unprecedented rate across both Ireland, UK and beyond. And even celebrities are queuing up to experience the wonders of immaculate, high definition brows. Just recently Danni and Kylie Minogue actually sent their make-up artist for HD Brows training.
Suitable for nearly all brow types, this treatment would make an ideal gift for all occasions. Call in to Paula at Eyebrows to Nails Beauticians in Claremorris, County Mayo.
Once you've tried this celebrity brow treatment, you'll love your new brows so much there'll be no turning back!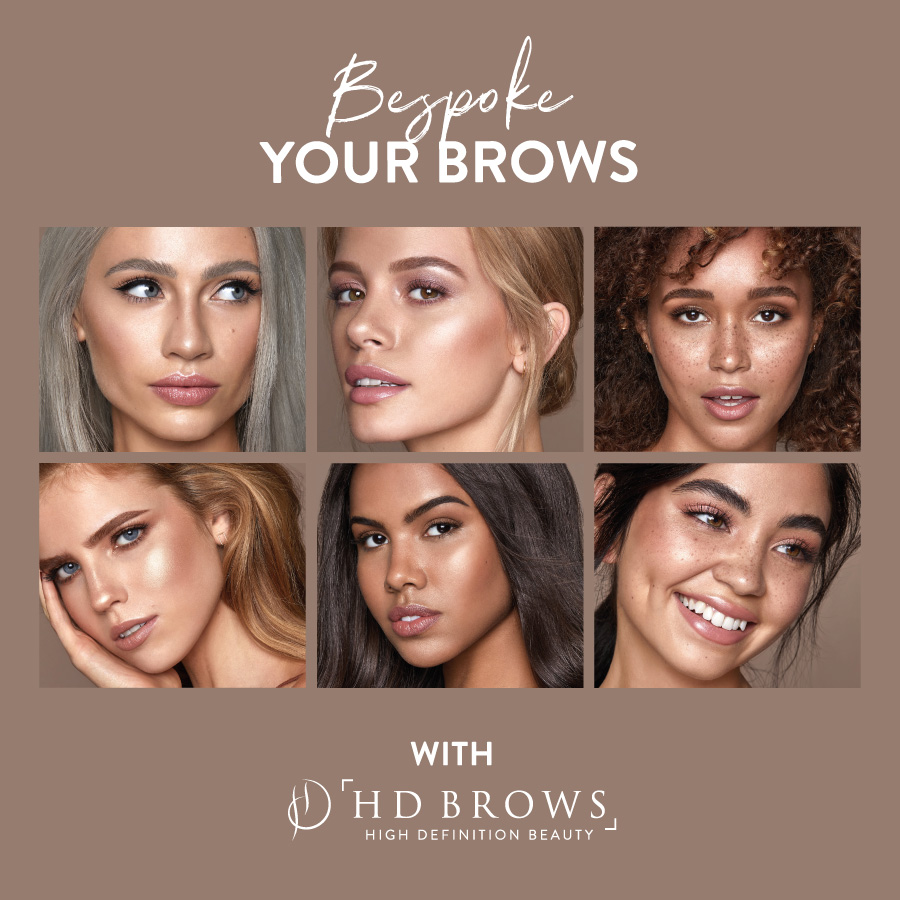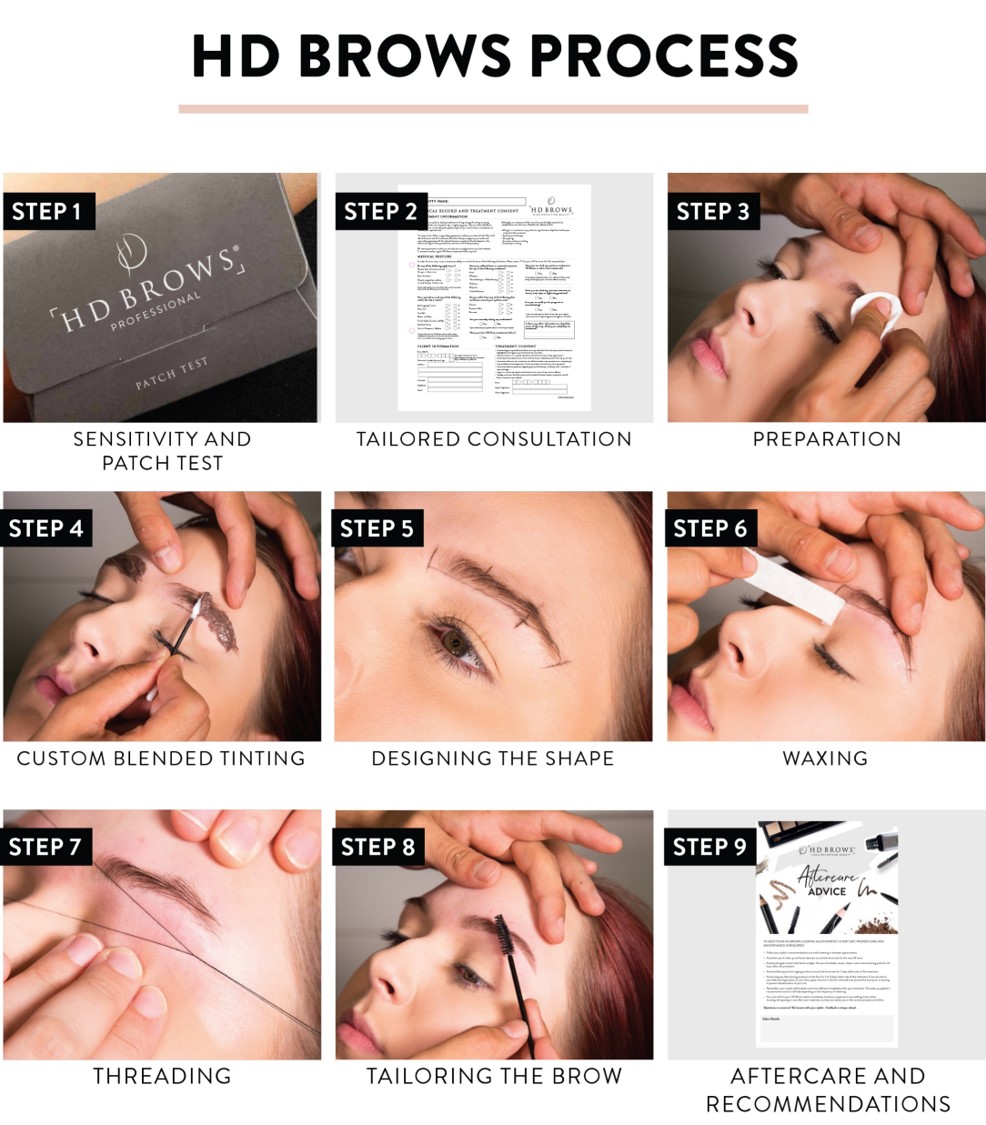 The Steps to Perfect HD Brows:
 Assessing/Designing: I will assess a client's face shape to determine the best brow shape to suit their features.
 Tinting: a high definition tint is use to highlight or even out eyebrow colour.
 Waxing: a specially blended wax is used to remove hair from the area followed by an after-wax lotion.
Threading: threading helps to blend hairs into the brow area.
 Tweezing: any stray leftover hairs are tweezed for a flawless line.
 Trimming: scissors are used to trim unruly hairs to create a streamlined look.
 Finishing: the treated skin is soothed using an antiseptic skin calming tonic. Mineral powders are applied to calm any redness; any gaps are filled in with eyebrow pencil or an eyebrow palette.
After Care
Now as well as creating your perfect brows in the salon, the team behind HD Brows also offers the essential tools to add definition and shape to brows by yourself. It's a well known fact that spending a little time shaping and defining eyebrows can add real impact to your usual look and HD Brows Eye & Brow Palettes make it easier to maintain that 'fresh out of the salon' appearance. And, what's more, the new long-lasting, anti-smudge powders will keep your brows looking fab for up to 24 hours.
HD Brows Eyebrow Palette
Bombshell: For blondes…a nude, a carbon shadow, and two blonde tone powders. When used as an eye shadow palette, this will create a cool natural daytime look and a soft evening look.
Foxy: For brunettes…a nude, a carbon shadow, and two medium brown tone powders. Use this as an eye shadow palette to create a warm natural daytime look or a smouldering night time look.
 Vamp: For dark hair…a nude, a carbon shadow, and two dark brown tone powders. Used as an eye shadow palette, this will create a dramatic smoky look
Palette includes
 A versatile brush
 A nude & carbon shadow and two brown tone powders
 Everything you need to keep that salon sharp look!
Brow Beater
A specially formulated clear gel used to keep eyebrows in place.
Grow Baby Grow
A herbal liquid that can be painted onto sparse areas to help stimulate hair growth.
Eyebrow Pencil
A pencil designed to have a bevelled edge, making it perfect for filling in hair strokes.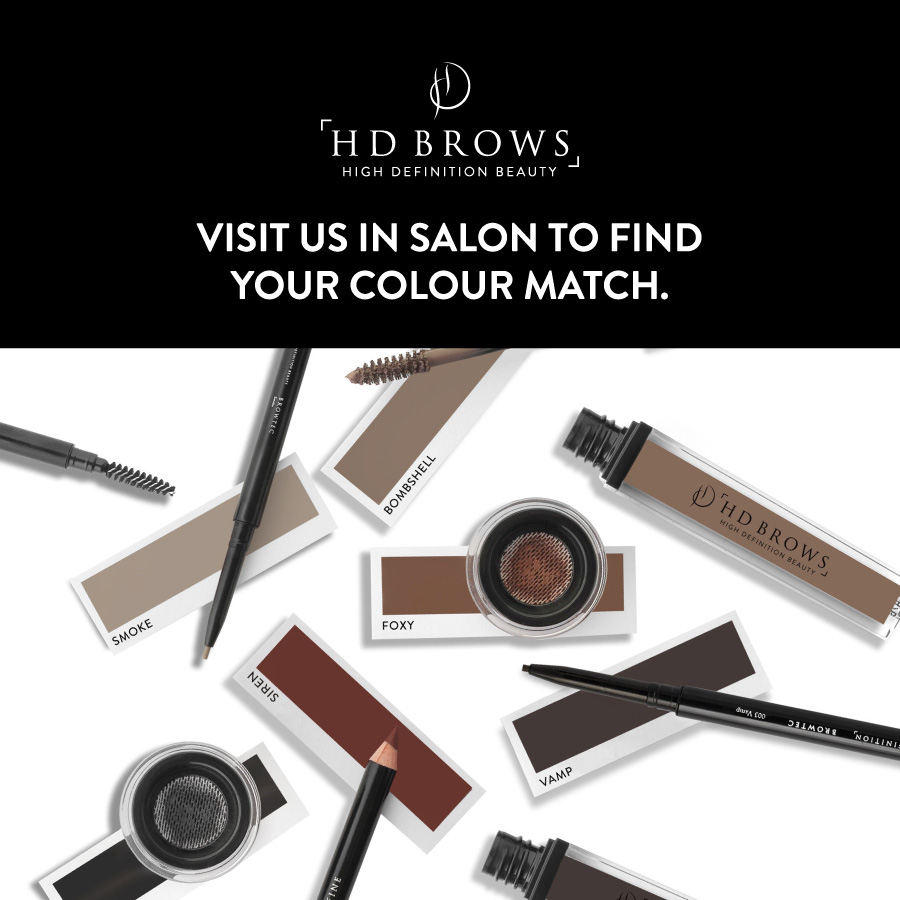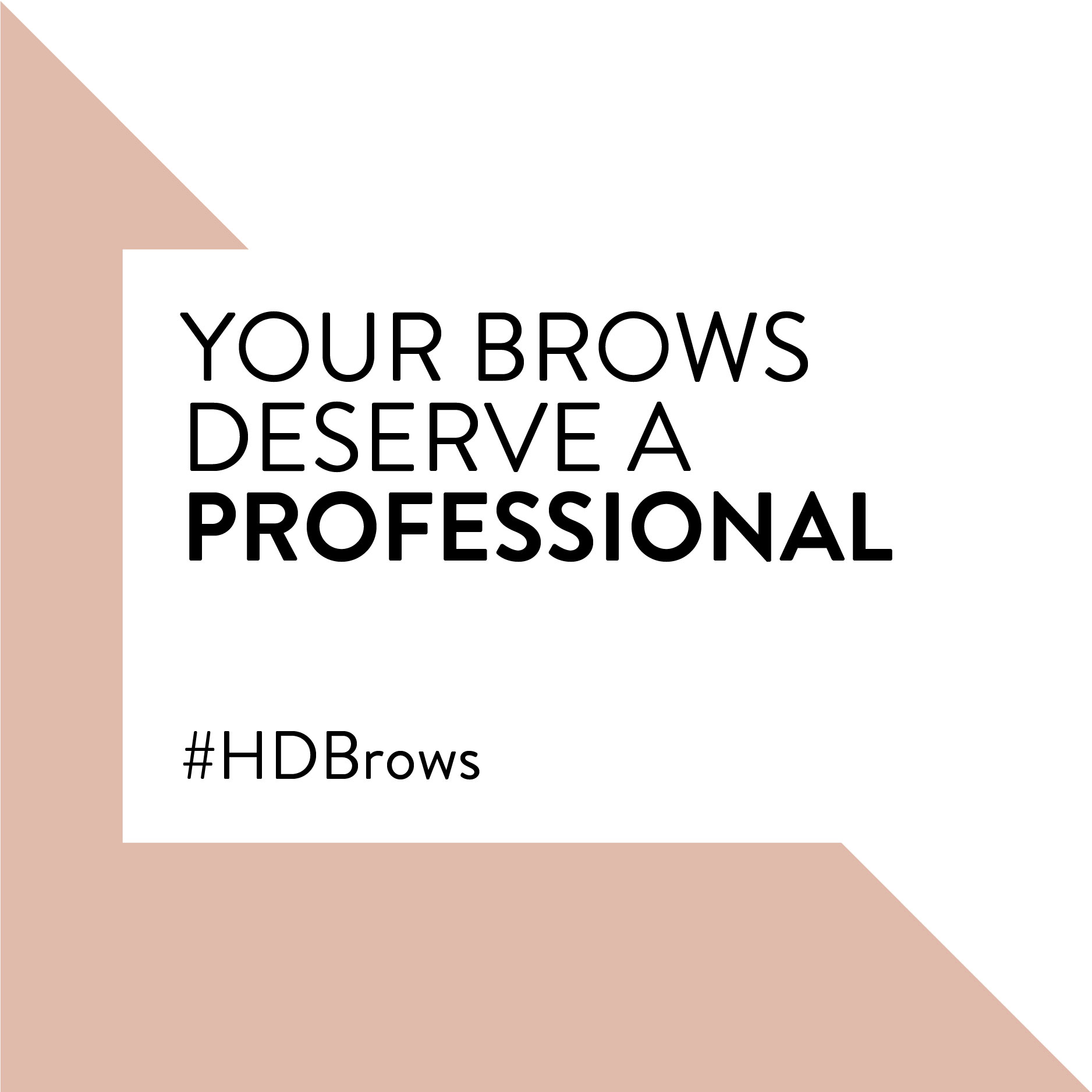 Advice & Tips
Always get your eyebrows professionally done, even if it is a couple of times a year. This will give you an idea of what they should look like, and with regular maintenance they will remain perfectly shaped.
No two eyebrows are ever identical; so don't even attempt to get them the same as you will end up plucking them to nothing. They say eyebrows are sisters not twins! Throw away the tweezers. Wait…(and then wait some more.) It could take anywhere between 6 to 12 months to get your brows to grow back to their former sexy archiness.
Good quality tools are essential to achieve a professional finish. Using the HD Brow eyebrow palette, you can fill in the spaces and create the appearance of fuller, lusher brows. If your face shape requires thicker brows yet over tweezing has left them non existent, encourage and stimulate hair growth with our HD Brow "Grow Baby Grow"
 Suitable for nearly all brow types, the treatment is very affordable and highly successful. To book your consultation or to learn more, call Paula today at Eyebrows To Nails beauticians on 087/9875467 or email: info@eyebrowstonailsmayo.com